Hello, my name is Jim Edson and welcome to Greerovers.com. I am a seventy some years young simi retired kid, We moved to Culpeper Va . and love the out doors , camping, off roading , and the comrade of it all. I am a past President of Texas Rovers Club, past Editor of the TexasRovers Web Site as well as past Membership Co-ordinator.
I hope you enjoy my web site which is about my Land Rover Adventures traveling along the countryside with my Casita Camper being pulled by my orange 04' DISCO G4. The site includes off-road and event articles, photo gallery, and related links to the Land Rover World.
I do not think of my self as an award winning chef, but a darn good cook ! I have won the the Texas Rovers Chili cook off twice and been a close runner up a few times. Also my Chili Rellenos did not win the Texas Rovers Iorn chef contest, but I did not see any one not scarf them up after the compation.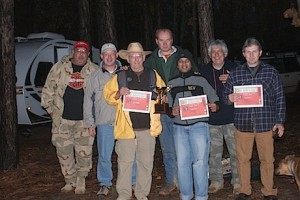 when I grow up I would like to be a photo journalist. I have had some articles published along with some photos. (click here) to check them out.
I can consider my self an award winning photographer , being second runner up in the Mantec photo contest.
"Dear Jim,
Congratulations! Your image 'Black Bear Pass' has acheived thrid place in our competition. The results were announced at the LRO Show in Peterborough on Sunday. Well done!
Thank you again for your interest in the MANTEC Photography Competition 2011.
Please check our Galleries onwww.mantec.co.ukfor the full results.
Kind Regards,
Sandra Gough
Competition Administrator."

I am also an contributer to openstreetmaps
I am a media member as well as a individual member of Tread lightly, and a Certified Tread Lightly Trainer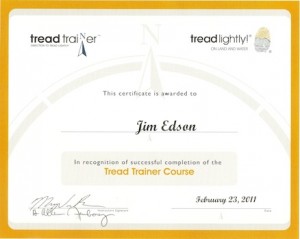 One thing I'm asked often is "Why Greenrovers". The site was originally started when I had owned two green Land Rovers, a 02' Freelander and 95' Discovery. Click here to see the original green Rover
You may e-mail me your suggestions or comments at Jim@greenrovers.com or click anywhere my name is displayed on the site to access email address.(Or just click the e-mail button)

To read about my 2004 Disco G4 (click here)